Winter Gataway - Sandals Grande Ocho Rios Beach and Villa Resort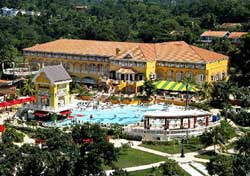 Winter Gataway

Sandals Grande Ocho Rios Beach and Villa ResortAdult couples-only resort with stunning views
Nestled between the St. Ann Mountains and the Caribbean Sea, this resort is reminiscent of a quaint Mediterranean village.


529 rooms and suites, including 244 Villas of Eden with 88 private and semi-private pools.


Enjoy land and watersports, including complimentary golf, sc
...

The Classic Difference
Classic Vacations is the #1 rated luxury vacation wholesaler for Travel Advisors. We have one goal: to do whatever it takes to ensure that you are not just satisfied with their vacation, but completely delighted. We are dedicated to helping you create the best possible vacation experiences. You can count on us to deliver world-class accommodations, exceptional privileges, and unparalleled service. That is the Classic® difference. It is the difference between a
...